National Alliance Update
OUT with the Blue Flags, IN with the Green!
Creating a Welcoming Environment
By Dave Barton, PGA - As winter approaches and the golf season winds down for many across the country, thoughts move quickly into preparing for 2023. What have you learned in 2022 that you want to improve upon in the following year and beyond? How can you better serve your guests … all of your guests?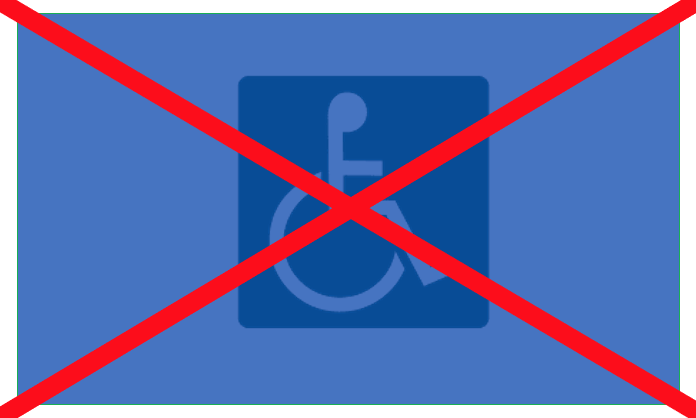 I've had my share of these reflections during my time operating golf facilities and although the cold weather seemed to come as a brief reprieve from the early wake-ups and late arrivals home, rarely is there any rest for the weary in the golf business. Customer service is definitely a lifestyle choice!
Specifically, I'd like to ask what have you thought about to better serve individuals with disabilities that are interested in golf at your facility? New golfers or existing ones? What are your plans to create or improve a welcoming and inclusive environment that sends the message to all golfers that "we want you here!"
The National Alliance for Accessible Golf has served for many years as a golf industry resource for information and education related to improving access and inclusion to the game of golf for individuals with disabilities.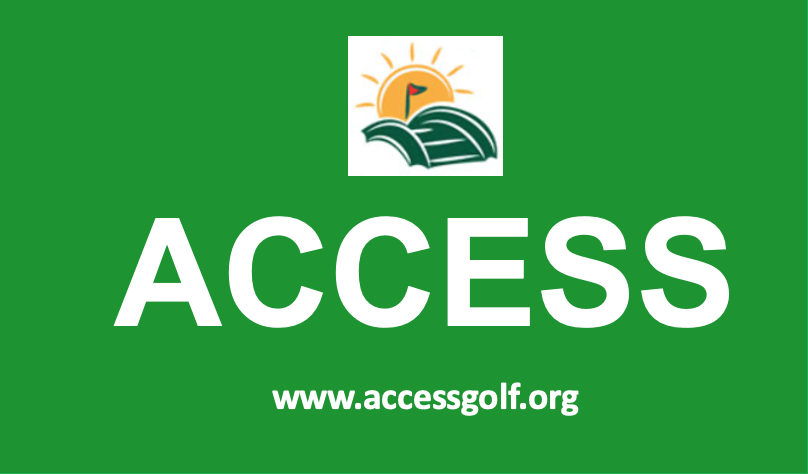 Providing grants to programs is certainly part of that but my goal here is to provide you with a few easy steps a golf course can take to foster an environment you and the surrounding community can be proud of. I encourage you to take the following first steps if you have not already done so:
Provide an Accessible Website
An accessible website is often the first place a new or existing golfer visits to learn about a golf course and instructional programs that may be offered. By providing a website that is usable by individuals with disabilities, golf courses can send an immediate message that all golfers are welcomed and invited.
In most situations existing websites will not require modifications as there are applications and/or widgets out there that can be installed on your existing website to aid in your compliance with the Americans with Disabilities Act (ADA). Additionally, you will find that the annual cost of having an accessible website can be under $500. A small price to pay to do the right thing but in most cases, simply comply with the law.
The Alliance uses accessiBe and we would encourage you to contact us about their product. Beyond the ease of installation and and affordability, by choosing accessiBe, you are making a positive step towards providing a welcoming environment and directly supporting the broader access and inclusion effort. accessiBe returns proceeds from each sale to the Alliance to further our mission to increase the participation of individuals with disabilities in the game of golf.
The accessiBe widget uses artificial intelligence to work within your existing website to ensure compliance with the Web Content Accessibility Guidelines - WCAG 2.1 at the AA Level, in accordance with US Section 508 of the Federal Rehabilitation Act and the Americans with Disabilities Act (ADA) as well as all other global legislations for web accessibility. This is the recognized standard of compliance under the ADA for golf courses available to the public and private clubs that meet the criteria to be classified as a public accommodation by the ADA due to the amount and or/periodicity of permitted public access.
Stop using "Handicap Flags" and start using "Access Flags"
Historically and to this day blue "handicap flags" or the use of the word "handicap" with any flag size, shape or color on a golf course still remains a part of the golf culture. Frankly, the term "handicapped" is now discouraged and has been for a while when referring to, or speaking with people with disabilities.
The Alliance is asking you to consider how you currently approach the use of flags that permit additional access to the golf course when golfers may need them to enjoy the game. Do you question the "real need" someone may have? Do you incorrectly think under normal circumstances damage will occur to the golf course? Perhaps you are all about "access" and when asked, you seek ways to help? That, in the end, is where all courses should aspire to be. By the way, you can't ask someone if they have a disability.
A golf club certainly has the right to protect its "product", the golf course, but the application of restrictions must be defendable and related to legitimate personal injury, safety hazards, and/or property damage concerns due to maintenance or weather conditions.
A bit of advice … if "Cart Path Only" due to weather, but maintenance equipment is permitted on the course for the routine mowing of fairways, greens, or tees, or other daily maintenance we suggest you permit an Access Flag for the individual who requests one. Beyond allowing a golf cart closer access to the greens, modern adaptive golf carts have wheelbases, sizes and weight distributions that affect tee boxes, fairways and putting surfaces no more than maintenance equipment used at every golf course, so it's time to get beyond this concern. Worried about big tires in a bunker? Stop. Rakes handle that issue just as easily as they do for footprints and we all know everyone always rakes the bunkers after they have hit their shot.
GREEN SAYS GO so work to send a positive message at the counter with an Access Flag as opposed to a big blue or red flag that simply says, "here comes a handicapped golfer." The message should be, "Our course supports access and we want everyone that chooses our course to play to have a positive experience."
Here's where you can obtain Access Flags for your golf courses.
Train Your Staff to Properly Communicate
Rule #1 when speaking with an individual with a disability is to remind yourself you are simply talking to a person, not a disabled person. Disabilities do not "define" who an individual is from an "adjective" perspective therefore, "person first" language is important, such as:
Individual or golfer with a disability
Individual or golfer with a mobility disability
Individual or golfer with a visual disability
Individual or golfer with a hearing disability
Individual or golfer with an intellectual disability
Words such as crippled, deaf/dumb, physically challenged, victim, afflicted or the "R" word related to individuals with intellectual disabilities are antiquated and improper for use
A great source for "disability etiquette" is disabilityin.org and includes the advice below:
You should never ask an individual what their disability is. If it is something they wish to share or discuss, you will know it
Do not assume other people's needs/wants
Suggesting someone is "confined to a wheelchair" is better said as "wheelchair user"
Avoid touching a person's mobility equipment
Be considerate of possible pain, balance, or PTSD during any physical contact, such as during a golf lesson
Work to be at eye level with a seated individual versus kneeling … use a chair
When working with individuals with visual impairments, offer your arm before grabbing theirs and work to describe the setting, environment, written material and obstacles when serving as as sighted guide
Ensure you have a person with a hearing impairment's attention before starting a conversation, speak to the person versus the sign language interpreter if they have one and always face the person and speak in normal tones
If an individual has difficulty speaking you may ask them to repeat. Do not try to speak for the person or attempt to finish their sentences
Resist the temptation to pet or talk to an animal guide or service animal.
You should never ask an individual what their disability is. If it is something they wish to share or discuss, you will know it
Never assume an individual does not have a disability as it may be non-apparent. Just work to determine the individual's needs and support accommodations
Serving customers with disabilities at the pro-shop counter, in the restaurant, on the golf course or while giving lessons is nothing to shy away from. As stated at the beginning, we are all just people.
There are many aspects of creating a welcoming and inclusive environment at a golf facility and I hope this information will be of assistance in helping you and your staff do just that.
For more information and resources related to access and inclusion for individuals with disabilities, please visit us at www.accessgolf.org, or contact us at info@accessgolf.org.
********************************

The National Alliance for Accessible Golf is a coalition of recreational, therapeutic, and golf organizations committed to the inclusion of people with disabilities through the game of golf.
Dave Barton, PGA is the Executive Director of the National Alliance for Accessible Golf. Prior to, he was Editor, Golf Business Magazine and Sr. Director of Membership and Education for the National Golf Course Owners Association after operating and managing golf clubs in Northern Virginia and Pennsylvania with Raspberry Golf Management following his 22-year Navy career. He resides in Charleston, SC.
****************
Use of materials from Golf Inclusion Monthly: Please note, the Alliance encourages you to repurpose and share articles we have written or that have been provided to us for publishing in Golf Inclusion Monthly. We request that you please reference Golf Inclusion Monthly Published by the National Alliance for Accessible Golf and share the link for the article you have sourced. If you have any questions, please reach out to info@accessgolf.org. Thank you.